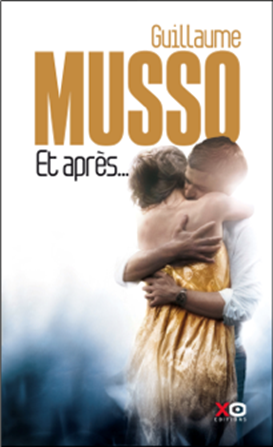 « Et Après » is a novel written by Guillaume Musso. The book deals with love, family, death, and mystery about death. The main character is Nathan Del Amico, the best lawyer of its generation.It set in New-York during the end of the XXth century. The story is not based on true facts.
3 years ago, I read this book for the first time. Now, I've read it at least 3 times. I found it at my grandma's. The plot is really catchy. The story has got a moral and it makes you think about many things in our world and your life. Once you start to read, you can't put it down! The book really holds your attention. The title is « Et Après », and it's a good one. The plot deals with the death and what there is after. So Musso had made a good choice by choosing it. It's revealing, but it doesn't say too much.
The story begins 20 years earlier, in 1972. Nathan Del Amico had almost died rescuing his friend Mallory from drowning. Because of that, he had a near-death experience. He was in the tunnel of light and all of a sudden, he comes back down to earth. But now back to the present, Nathan is a 28-year-old boy and he is the most sucessful lawyer of his generation. After all that, he is divorced from Mallory and can't see his daughter Bonnie. He focuses all his energy on his work, although he's starting to feel some pain in his chest. One day, he meets a mysterious doctor, the doctor Goodrich. The doctor tells him to make a check because he looks really sick. Nathan will learn something new that will change his life and will answer all the questions from his past.
Obviously, I really like this book! The storyline is really good, I honestly appreciate the plot. You get very attached to the characters, even if Nathan has a bad character. my favorite character is Dr. Goodrich, I found him really kind and funny. Like I said before, the suspense is well written.Once you started reading, impossible to stop. Moreover, the moral of the story and all the reflections in this book are breathtaking. After reading it, you'll be questioning your whole life, especially the vision of life and death.
If I were you, I would definitely try this novel.Furthermore, thanks to covid-19, you have plenty of free time to read it!
Clara Bertens